I'm thrilled to let you guys know that I am planning to re-launch soon. Right now a new site is being created to deliver you gossip and some fun new additions! I'm going to kick it off with an End of the Summer Giveaway that will include some of my favorite products. LOTS of good things!

I have so many things to talk about with you guys. Can you believe I haven't weighed in on MJ's passing? What's the summer without Big Brother chatter?! I'm still obsessed with that damn show. TEAM JEFF!

I spent last weekend in Chicago for Lollapalooza. AMAZING. Amazing in a cabana! How will I ever do Lolla any other way again? We had wonderful hosts in AOL and thoroughly enjoyed the private bar, food, table/chairs and air-conditioned bathrooms! Seriously...nicer than my bathroom at home.

I've missed bringing you my version of the dish and I'm hoping that you've missed me. It's been a gorgeous summer but I'm ready to get back to work!

xoxo
Nikki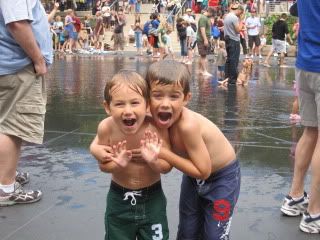 PS: I was randomly looking at my last Celebrity Boyfriends List. Check it out! I still like it - but maybe time for some new blood?