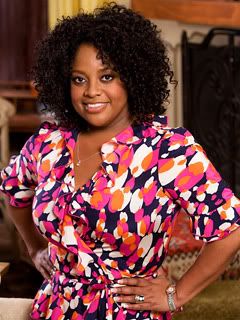 Yesterday on The View, Sherri Shepherd gleefully announced that her lifelong dream of having her own sitcom had come true. Lifetime picked up her semi-autobiographical show titled, "Sherri." According to Lifetime publicity the show is meant to focus around a woman "successfully juggling being a single mom, paralegal and actress." While Shepherd's co-hosts certainly seemed happy for Shepherd, tongues are wagging behind the scenes.

One insider at "The View" claims the focus of the show is interesting given Shepherd is pretty lousy at "juggling" her current duties, which include a recurring role as Tracy Morgan's wife on "30 Rock."

"She's never well-prepared for our show," said the source. "All she does is show up ... and giggle and make silly or innocuous comments."